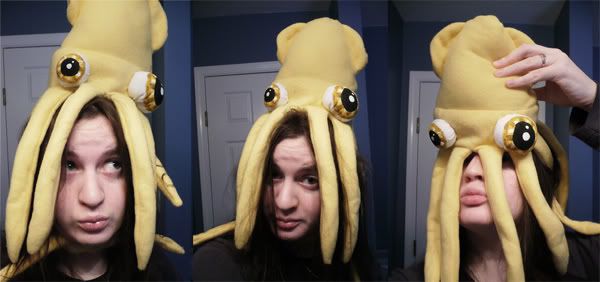 Hurray! Presents! I got some lovely handmade/indie gifts this year. The adorable squid hat in the picture above was made by ObeyMyBrain on Etsy. He is soo cute, and soft, and has adorable painted eyeballs! I named him Squidly, (original, I know). Squidly likes pasta, sleeping on my head, and rock and roll.


I also got the Octopus Field Bag and Octopus Dress from Shana Logic!
(Piccies later!) I love them both so much! Really gorgeous and wonderful quality!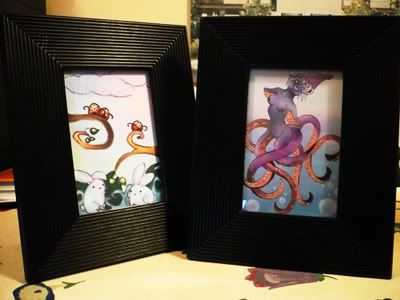 I got these two cute picture frames too! Now I know the frames aren't handmade, buut I did use them to display my art, so that counts. Sort of.

(This is a bad photo.. Sorry!)