I officially have one starfish plushy that is ready to sell, (hurray!) I have 3 more almost-finished red Mopeys that I hope to finish sewing and stuffing tonight.

What is Mopey? He is a soft, warm, huggable, squishable starfish plushy! He also cannot swim like the other starfish, (I threw him into the ocean but he just kept washing up ashore again). Mopey will need a loving home and family to care for him, despite his disability.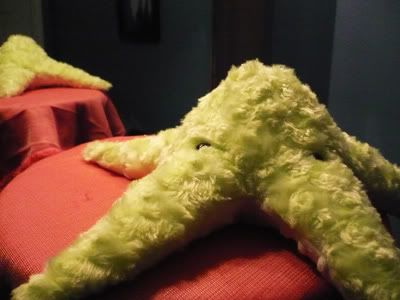 These little guys are about a foot long, (from the end of one leg to the end of the leg across), and are filled with Eco-Friendly fiberfill, (except for the one in the photo, which only has polyester fiberfill.) The legs are filled with poly-pellets, which make them fun to grab on to. Mopey also sports two gorgeous plastic safety eyes, which he wears on his face.