This Christmas me and my awesome friend from California, (Meri), exchanged handmade gifts. I just got these adorable pictures the other night of Meri and her evil starfish, and so I thought I would share the cuteness with you all.
Awwww, isn't she
ADORABLE!?
And here is the awesome hat and octopus I got from Meri!
Look how cute my octopus is! And my hat is so funky!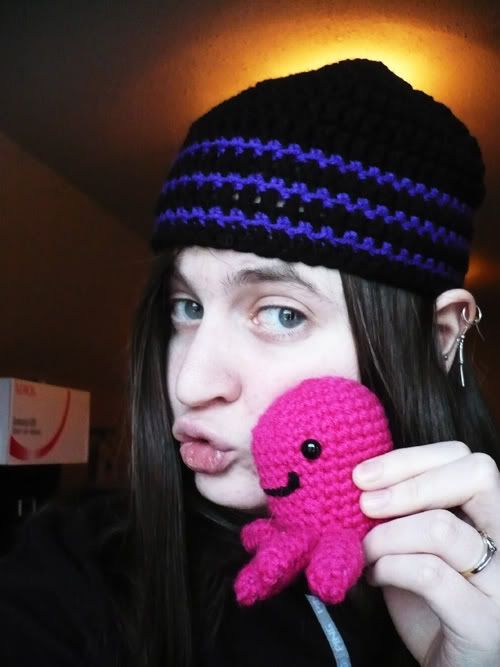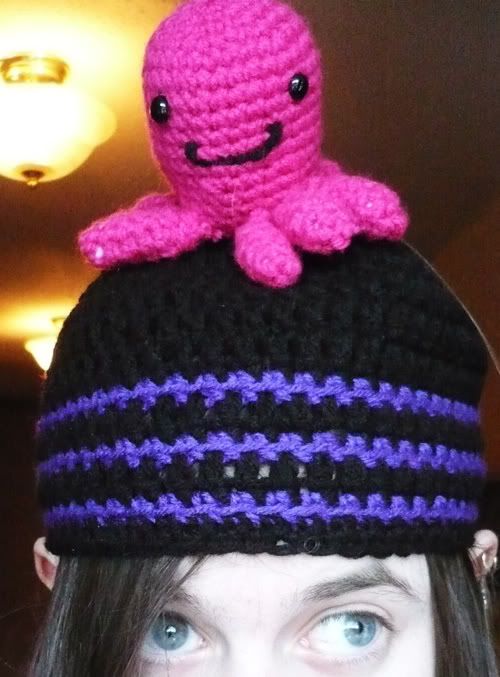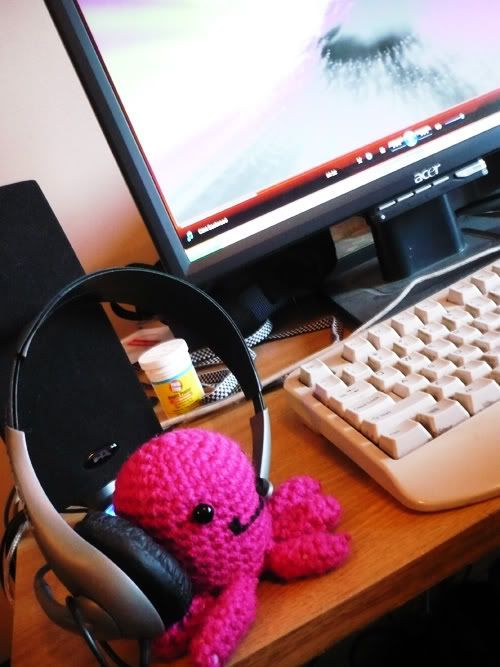 His name is Murphy the Roctopus. Here he is rocking out to Clint Eastwood.