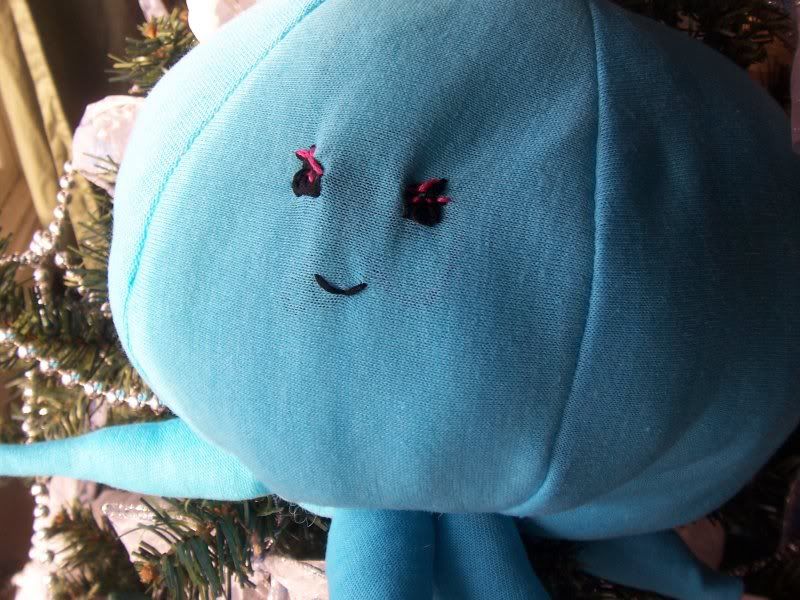 Hey everyone! How would you like to win your very own custom octopus plushy...? ..Me too!
That's why I entered Northernista's Blog Giveaway! To enter, simply leave a comment on on her giveaway blog post!
Just look at how cute that little guy is! Don't you just want to huggle and squish him until his stuffing comes out?