My button machine has been ordered and will be on it's way to me shortly! I am super-excited and have been thinking of nothing but all the cute, sassy, silly, and extraordinarily geeky buttons I will be making.
I thought I would share my happiness by showing you a few cute designs I've been working on!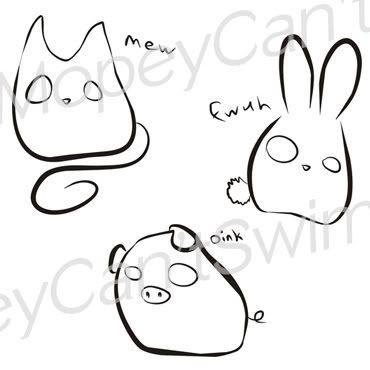 See? There's a piggy and a bunny and a kitty..