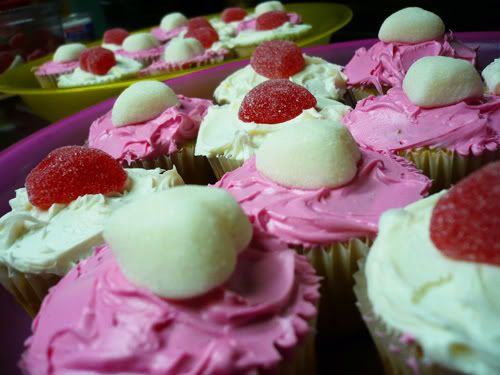 Mmm, look at all those cupcakes!
See the pink and white icing? The gummy hearts in corresponding colors? Isn't it sickeningly sweet? I feel like I'm in grade school again!
These tasty treats are for my D&D night tomorrow! We are supposed to bring a decadent dessert; I thought that instead of making something fancy and tasteful, (no pun intended,) that I would make something FUN! Come on, who
doesn't
like cupcakes?
Oh, and don't worry, I didn't forget to place the ancient "ward-off-evil" charm.